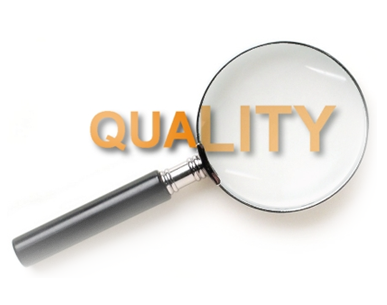 BEFORE CASTING OF R.C.C.
Established in 1995 with an Endeavour to take on the construction world heads, we incorporated and practiced policies daringly different. Notwithstanding the criticism that we invite from other builders and competition, there is a focus on transparency, commitment, quality and price, resulting in over 2700 apartments sold of which 2450 plus have already been built and handed over, all this in a time frame of 18 years. Founded by managing partner/director Mr. Taral Bakeri, an MBA; there is a continuous drive towards bettering and improvising up on our past projects & not resting upon past laurels. Perfection is always strived by the bottom to the top cadre with an overall conviction to be never satisfied with a quality that is second best.
AFTER CASTING OF R.C.C.
We also have our own concrete cube testing machines, where for every stage of construction, be it footing, tie beam, columns or slabs; samples are drawn and tested on the 7th day & 28th day of casting to determine the exact strength of R.C.C produced and also to keep a check on all activities of R.C.C. castings. Minimum strength of R.C.C. after 28 days of casting should be M - 200 strength. M - 200 stands for crushing strengh of 200 kilogram per square centimeter. The target of standards are 100% quality control and 99.99% is simply unacceptable.
EXHAUSTIVE TIE BEAM CONNECTIVITY
All columns are supported by an exhaustive & strong tie beam coverage where all tie beams are necessarily minimum 9 inch thickness. Even though the lift well are made of R.C.C, these too are supported by tie beams and the other ends connected with the columns to strive for a theoretically as well as practically perfect tie beam connectivity. Most importantly, though the tie beam are not be visible later on , as they are underground below the parking or below ground floor, the check is always on minimum acceptable strength of M-200. All R.C.C castings of the tie beam is done in the most unhurried & meticulous manner.
CONCRETE COVERS
There in an in house production facility for manufacturing concrete covers again made of non-corrosive materials. Concrete covers are of immense importance in R.C.C as covers help in maintaining minimum space between steel and surface of R.C.C. This prescribed margin of 15 MM for R.C.C slabs, 25 MM for R.C.C beams and 40 MM for R.C.C columns is necessary to prevent the steel from weather effects and from corrosion and to ensure that the quality of R.C.C structure remains intact for its entire life span.
MATERIAL PROCUREMENT (R.C.C)
The emphasis is always an quality first and then on price. All cement used is strictly 'ISI' only and usually from Gujarat Ambuja, Vikram, Binani, or similar. Steel is procured from reputed rolling mills like 'SULEKHRAM', 'SIRHIND', 'MALHOTRA' or similar. No steel of Bhavnagar rerolling mills is used. All existing & prospective clients of current projects are welcomed and encouraged to inspect the purchase bills and quality certificates.
PROCUREMENT & PROCESS (MISC.)
ELECTRICALS
All switches and wirings are of 'ISI' make. No inferior grade supplier other than ' ISI ' is even allowed to offer quotations.
PLUMBING & WATERPROOFING
There is a 2 stage water proofing process instead of the conventional single stage as used by most builders in general. All toilets, bathrooms & wash are fortified by the 2 stage water proofing process to eliminate chances of seepages, moisture and leakages. We also have a policy of retaining 20% of the bill amount for the plumbers and water proofing agency. The amount is released only after 2 years of handling over the possession to the clients.
VERTICAL CLADDINGS
In the all important areas of aesthetics such as entrance foyer, parking areas, etc.; special granite and marble adhesives are used in decorative vertical claddings. Although such adhesives are at least 20 times more expensive then cement, these special adhesives prevent the granite slabs, tiles from falling off even after a long time preventing embarrassing and ugly looks in such areas. These adhesives are used wherever there is any vertical cladding of granite in the entire building.
RCC AND MASONRY JOINTS
Most buildings are constructed with a combination of RCC and Masonry(brickwork and plaster), whereby columns ,beams and slabs comprise of RCC; and Masonry for the internal and external walls. There is a tendency to form cracks in the joints between such RCC and Masonry because of weather effects, resulting in moisture seeping in and also the disturbing looks of the cracks themselves. Although these cracks are not dangerous in the short term, they are certainly not one would want to have in an apartment after paying hard earned money. We at Santosh Associates have a quality control procedure to form a strong bonding of joints between all RCC & Masonry, by chipping a small portion of both surfaces and applying metal mesh along with strong cementitous material. This is done on all the external surfaces as well as internal ones of each and every apartment, whereby not a single RCC and Masonry joint of the entire building is left uncovered. A special technical agency to carry out such works is engaged to carry out such bonding procedure for thousands of running feet for each and every building constructed by us. Existing and potential clients are welcome to view these activities which are carried out immediately after the brickwork is over and before the plaster work commences.